Toys, Transport memorabilia and model railways steam away!
Eager bidders were waiting for the doors to open having travelled from many parts of the UK including Norfolk, The Home Counties, the North West, South West England and Wales to attend John Goodwin's recent specialist auction sale of 550 lots of memorabilia, general toys, model railway and die cast toys.
The auctioneers were inundated with commission bidders from at home and overseas bidders including continental Europe, USA and as far away as Australia.
A rare Austin Motors dealership plaque opened the sale with local motoring enthusiasts accelerating the bidding to a hammer price of £400, a rare find from a local garage. Motoring ephemera sold well and three cycle lamps Inc. a Powell & Chanmer lamp made £130.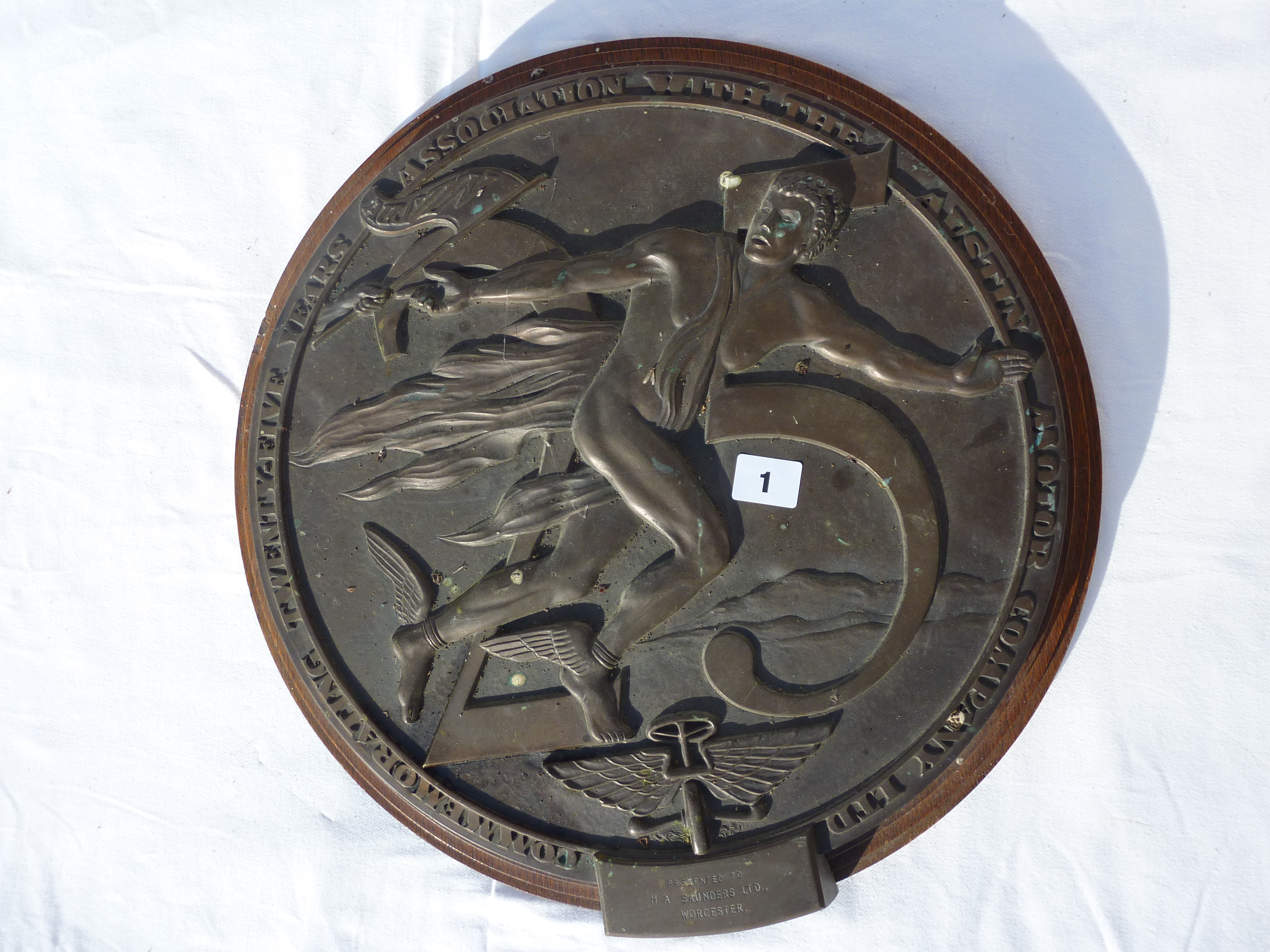 The sale included a large model railway collection collected from The Wirral with several lots being good examples of the last made models by Hornby Dublo. Many had original dealer stamps from Binns Road and Hatton's adding provenance to these items.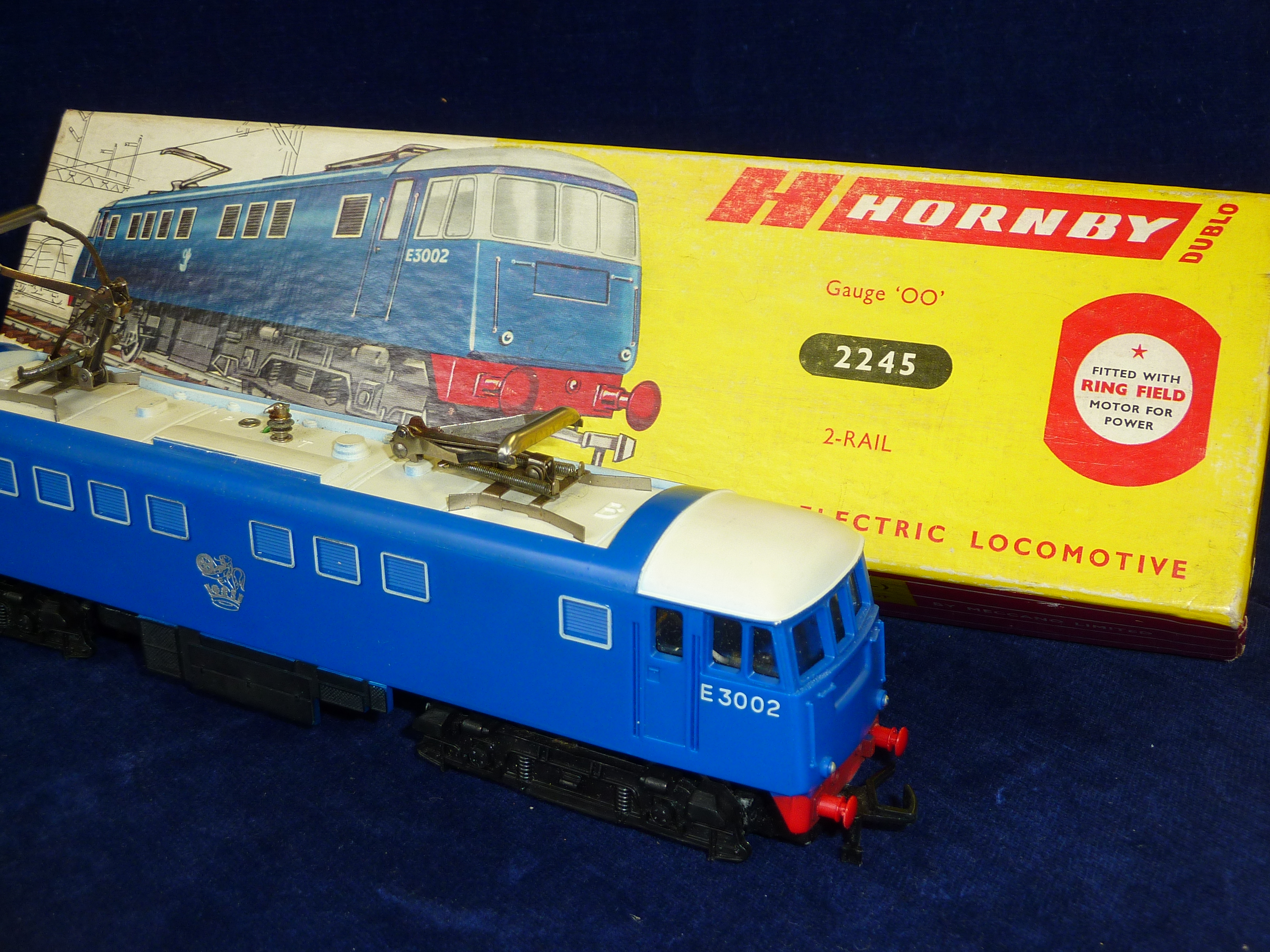 Star lot was a scarce boxed Electric locomotive E3002 with attracted telephone bidding and several commission bidders all losing out however to a private collector in the room eager to secure this rare model.
Several lots of boxed Hornby Dublo wagons including Traffic Services, Chlorine and Gunpower wagons in near pristine boxed conditions sold in collectors lots made £280 and £300.
The auctioneers have noticed an increase in the second-hand model market recently due to the rising prices in the new model market, despite new technology with digital operation the model market is still attracting serious interest.
A collection of Aurora unmade Plastic model kits highlighted by the auctioneers, dating from the 1960's and placed in a specific lot made a commendable £280, and several other lots of Revell, Airfix, Frog LS & Model craft kits attracted competitive bidding whilst some early Lego accessories made £100.
A single boxed Dalek from the original BBC series circa 1964 sold for £70, whist a number of Mercator die cast ship sailed away with the France and Normandie making £50.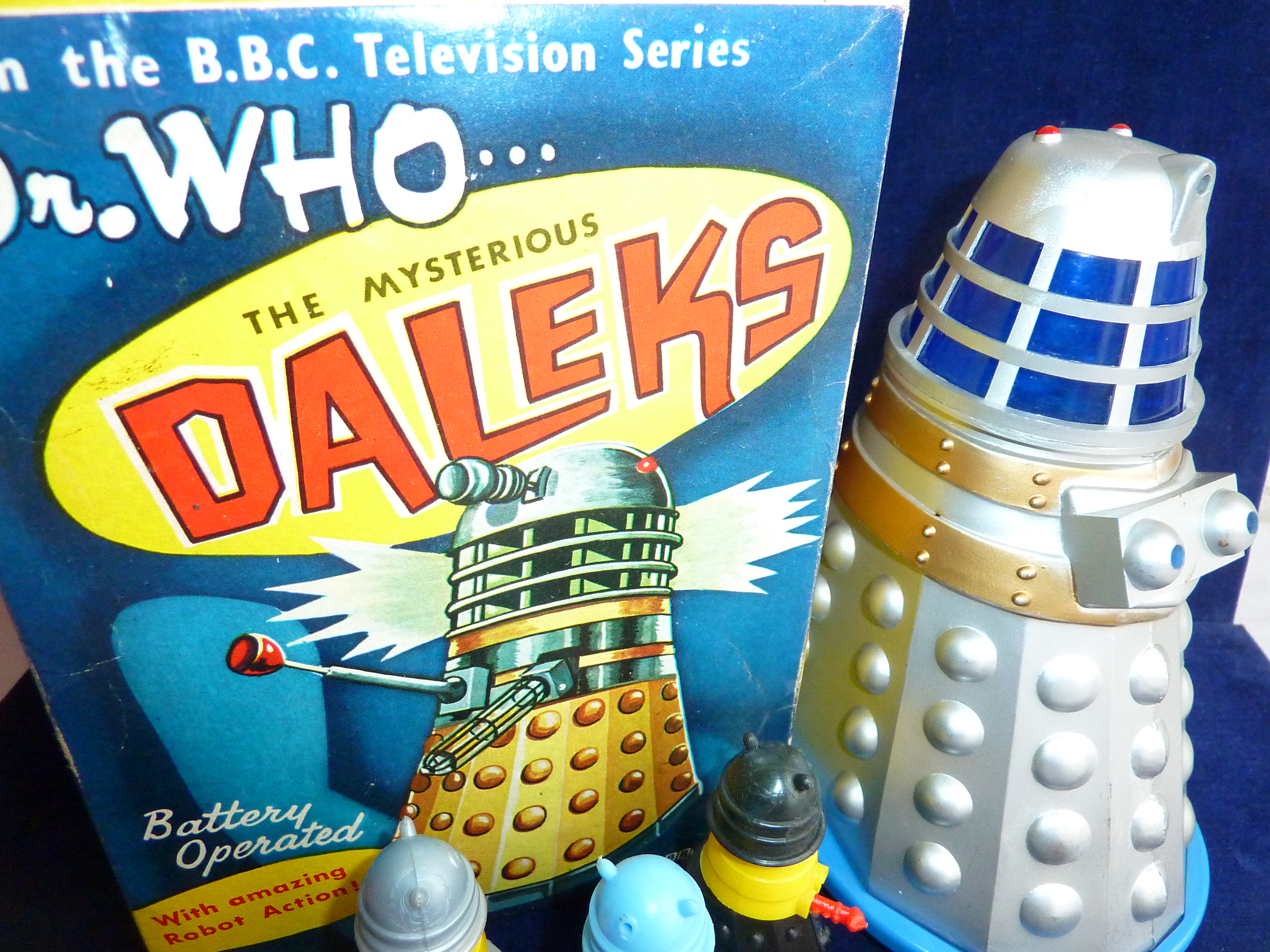 Tinplate is still sought after especially in good collectable condition with a DGRM Penguin and Royal series doll on a bicycle making £200.
The auctioneers were very pleased to have a consignment of many boxed Corgi and Dinky toys to offer in the sale. Early corgi boxed models commanded eager bidding with the Musical Ice Cream van 474 making £170, James Bond's Aston Martin 261 £ 170 and 242 Parsleys Car in VNM condition £160. Dinky Super toys are still sought after with a blue boxed 504 Foden tanker making £120, a vnm boxed 981 BR Horsebox galloped away at £180 and a boxed no 6 Shepherds Set made £140.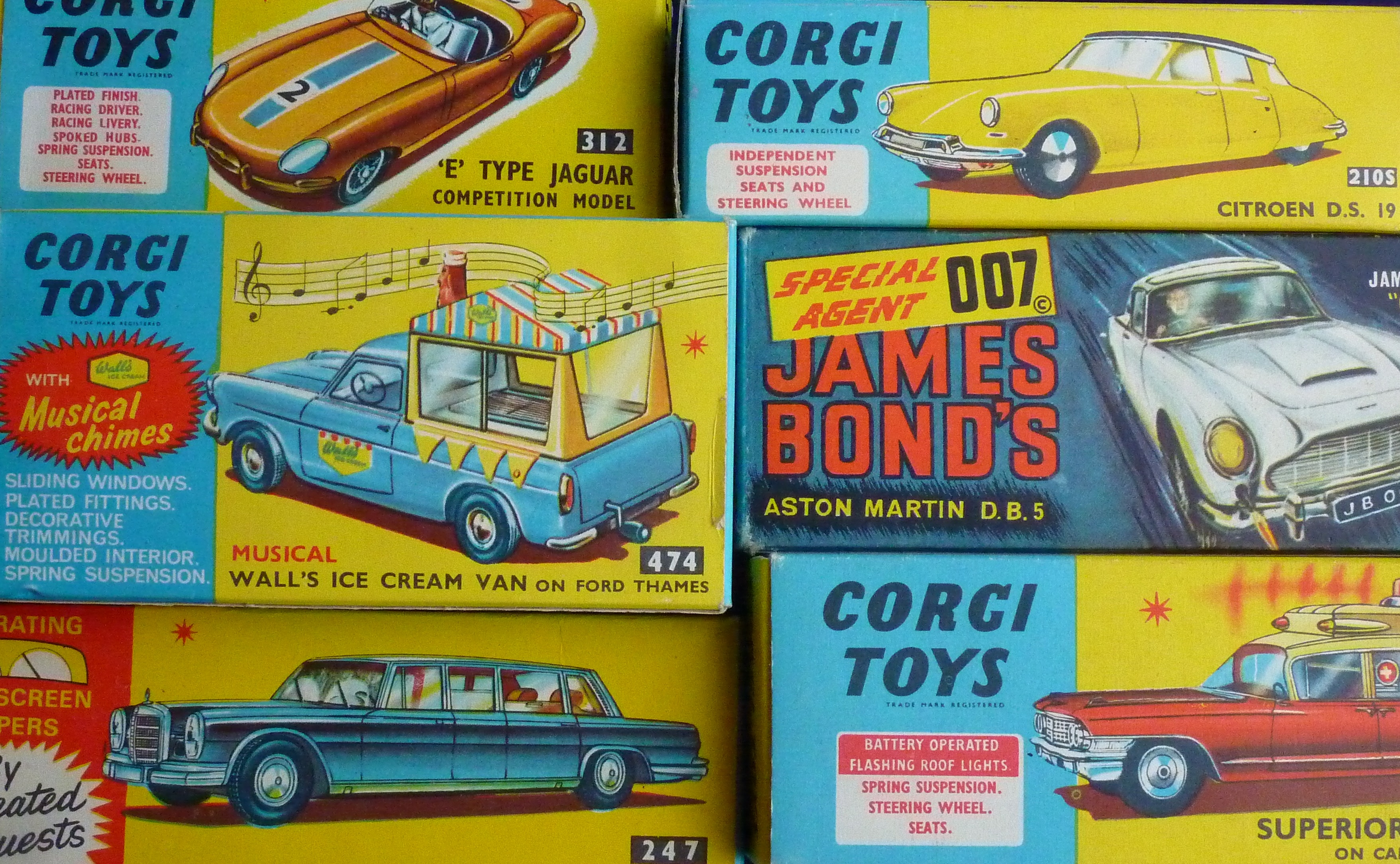 The auctioneers are now accepting further lots for their next specialist transport and toy sale in October. Tinplate models, model railway, diecast toys and railway books, motoring effects have already have already been consigned and further entries are invited.
Please contact Rupert Chambers at the Upton On Severn office on 01684 593125. The sale was conducted by company auctioneer Chris Maulkin.