Advertising signs and live steam railway models chuff away!
Eager bidders were waiting for the doors to open having travelled from many parts of the UK including Norfolk, The Home Counties, the North West, South West England and Wales to attend John Goodwin's recent specialist auction sale of over 500 lots of advertising memorabilia, die cast toys, model railway and large scale live steam locomotives.
The auctioneers were inundated with commission bidders from UK and overseas bidders including continental Europe, USA and as far away as Canada.
A rare Vacuum Motor Oils advertising sign opened the sale with local motoring enthusiasts accelerating the bidding to a hammer price of £480, a rare find which complimented a scarce Pratt's yellow and black motor spirit enamel sign which also made £480, and a Zig Zag Pratts enamel sign, £350.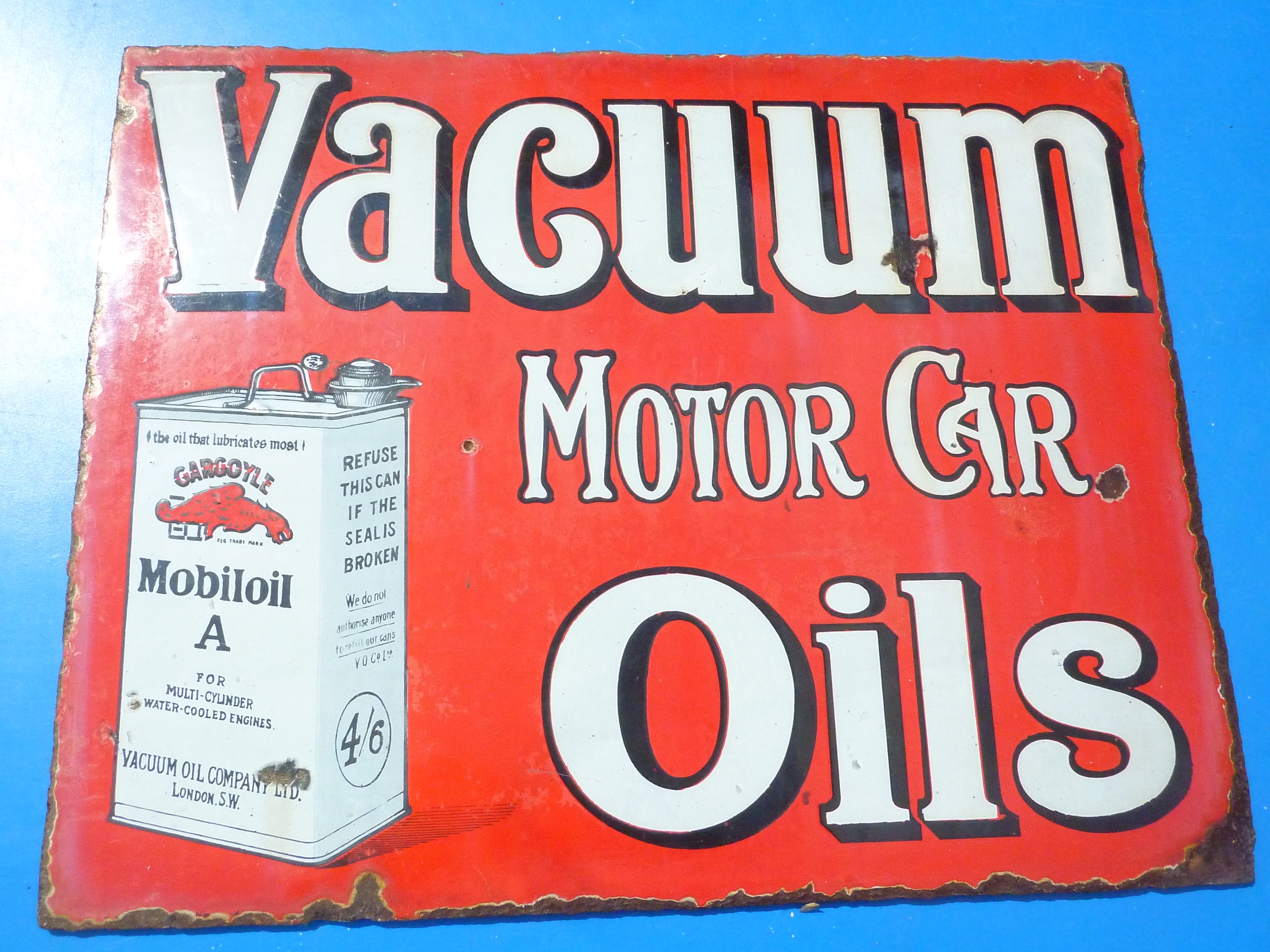 The sale included a large local model railway collection, several lots being good examples of Wrenn and Hornby Dublo. Many had original packer stamps with LNER A4 Peregrine making £70 and 4482 Golden Eagle £95.
The auctioneers have noticed an increase in the second-hand model market recently due to the rising prices in the new model market. Despite new technology with digital operation the model market is still attracting serious interest, Triang in particular attracting the interest of adults who enjoyed Triang trains as their first train sets over 40 years ago.
Tinplate is still sought after especially in good collectable condition with a Lehmann DGRM wind up tinplate performing sea lion attracting serious interest selling for £100. Early wind up tin toys are very much in vogue at present with a collection of boxed singing birds and Kohler flying away at £95.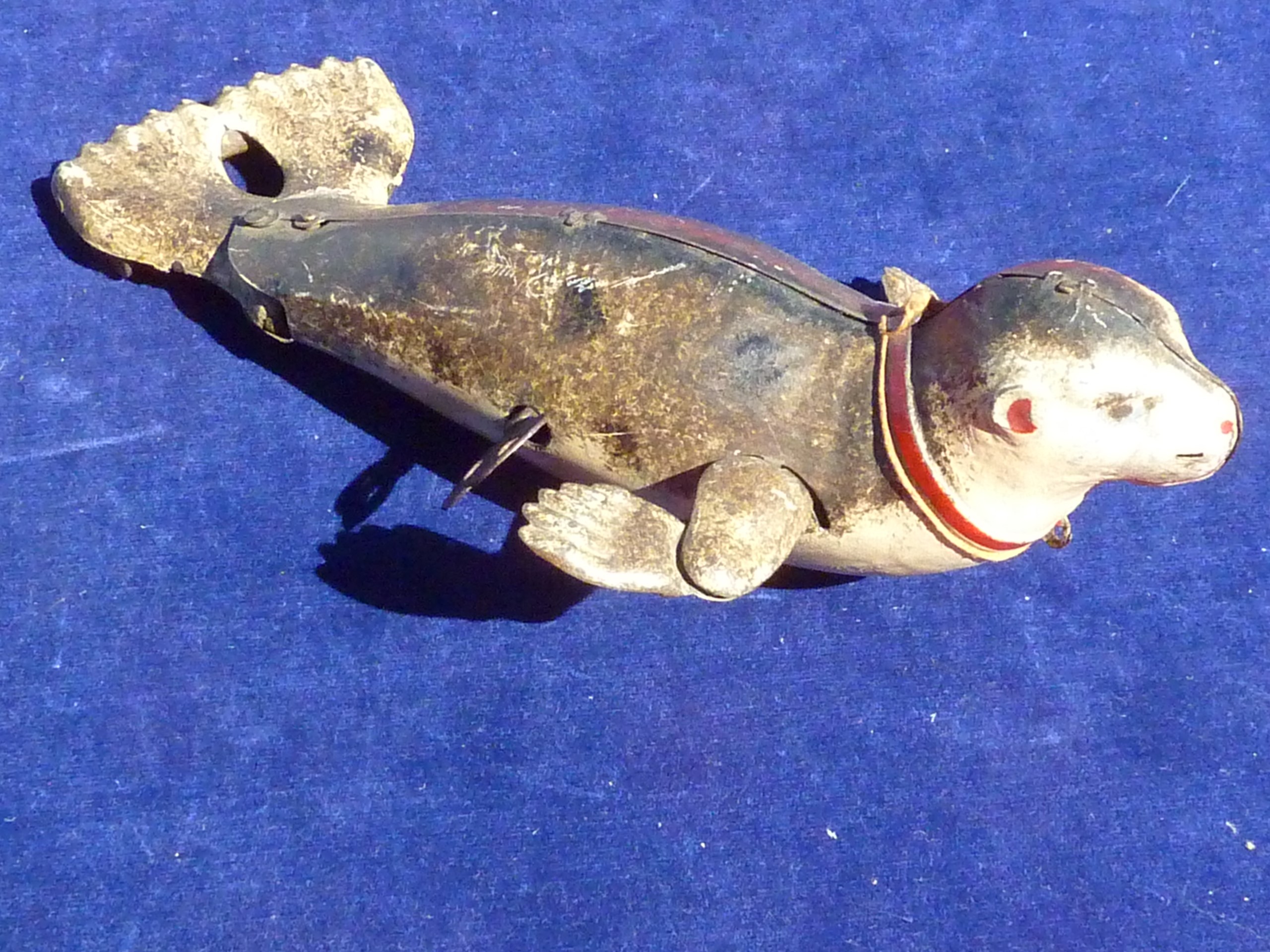 The auctioneers were very pleased to have a consignment of many early Matchbox Toy sets, a highly collectable G-2 Transporter set in a fair playworn box made £350 being sold to a German diecast collector, whist a specialist collection of rally cars by IXO, Trofan and the Colin McRae Collection sped away, whilst Corgi and Dinky cars and lorries still attract both trade and private collectors. Unmade plastic kits by Airfix, Revell, Academy all attracted serious competitive bidding.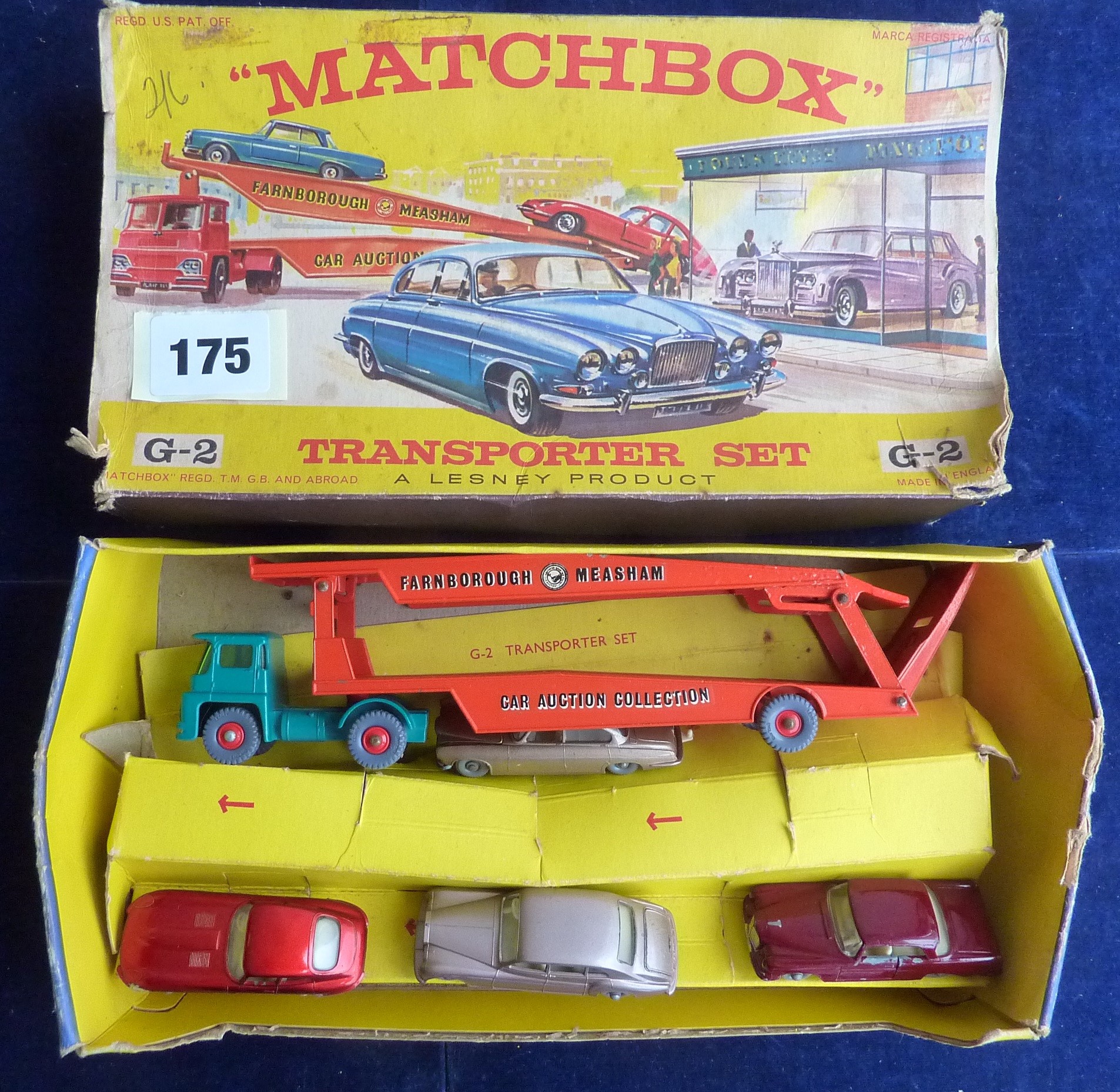 Live steam was the order of the day with a Mamod steam car making £65, whilst a boxed Mamod RS1 railway set made a superb £160 and an early SR1a Road Roller £85.
Larger scale Live steam were the stars of the sale were a part built 2 inch scale Burrell steam tractor selling for £1200, a superb 5 inch gauge live steam model based on a GWR pannier tank 'Speedy' attracted considerable interest and sold for £2600. Star lot proved to be the final lot of the sale, a 3.5 inch gauge model of the famous GWR King class locomotives 6001 King Edward VII, resplendent in GWR green, sold for £4000.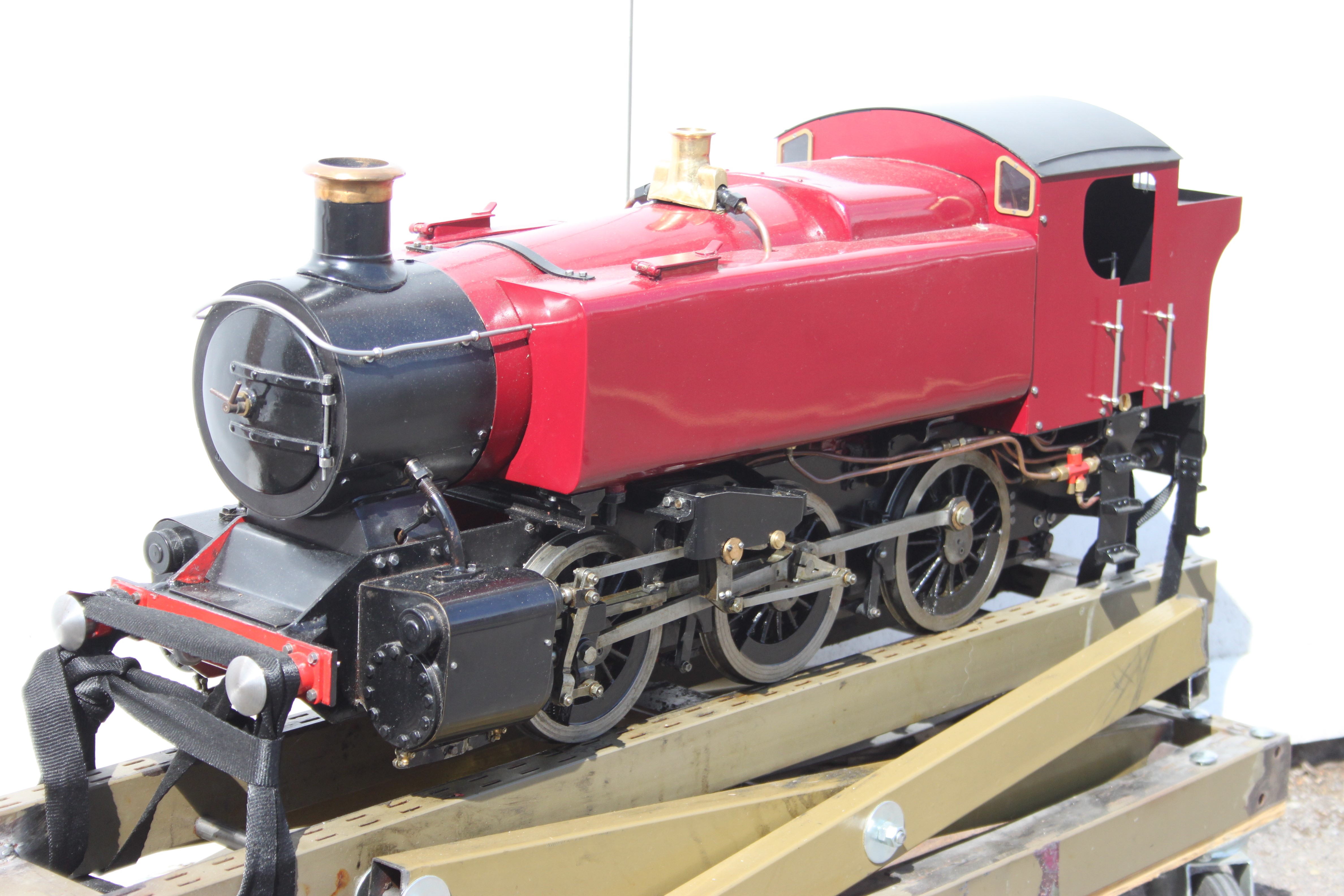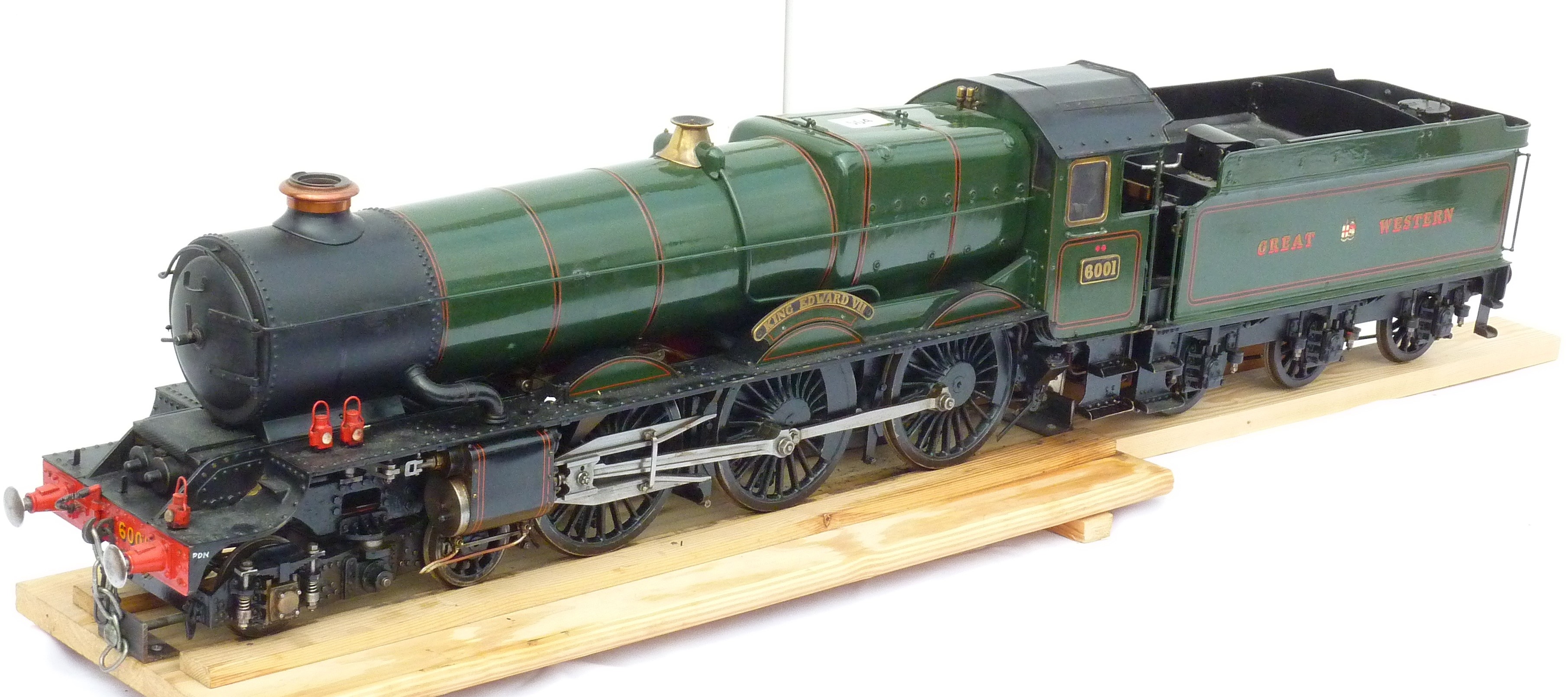 John Goodwin have a large collection of Britain's, Dinky Toys Hornby Bing and Marklin together with tinplate and two live steam boats, a Tug and a number of Automatons in their specialist online sale on November 30th and are currently putting together another toy and transport sale which will take place early next year.
The auctioneers are also now accepting further lots for the spring transport and toy auction with several lots of Tinplate models, model railway, diecast toys and railway books, motoring effects have already have already been consigned and further entries are invited.
Please contact Rupert Chambers at the Upton On Severn office on 01684 593125. The sale was conducted by company auctioneer Chris Maulkin.