Week Five Client Update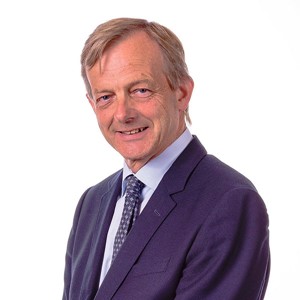 As we approach our 5th week of lock-down I wanted to update all our clients as to the actions we are taking and the systems we have put in place in order to enable us to continue offering the level of service which our clients still need and rely on.
The majority of staff have now been furloughed leaving small teams who are hard at work responding to clients' needs and enquiries as quickly as possible. These teams are operating from home bases linked by computer, e mails and phones during normal working hours. We are therefore able to deal with any query, problem or new enquiry but please bear in mind that response times may be a little longer than would normally be the case. My main concern is of course the ongoing care and safety of all staff and clients.
RESIDENTIAL SALES: It is encouraging to be able to report that enquiries continue to be received daily. These are all being processed and recorded in order to be dealt with when circumstances allow. Agreed sales are being carefully monitored and a number have proceeded to an exchange of contracts incorporating a flexibility with regard to completion dates. In response to requests we have organised a number of video tours of empty properties and these have been well received and have resulted in offers being submitted.
We delayed our March property auction by 7 days in order to transfer it online. The sale duly took place and some spirited bidding resulted in 3 properties selling successfully with contracts exchanged.
A number of desk-top valuation reports have been prepared using archived records, google earth and 40 years of local experience. These will be updated as soon as it is possible to carry out inspections.
RESIDENTIAL LETTINGS: The letting teams remain very busy. Some new lettings have been agreed and finalised remotely, embracing electronic signatures, the miracle of modern technology and leaving keys under well concealed bricks! Maintenance issues are still being processed wherever possible.
The main issues have understandably related to ongoing rental payments and we are working with both landlords and tenants to agree rental payment plans. Any tenants who anticipate a payment issue are urged to contact us immediately, we can only lend assistance if we hear from you.
COMMERCIAL MARKET: Most businesses have understandably put any future plans on hold. We are again working with landlords and tenants to agree future payment plans and the advice above also applies, please maintain contact.
FURNITURE AUCTIONS: All future sales have been put on hold. We will circulate information about sale dates in due course. We did conduct a timed online furniture auction on Friday of last week which was very well received and achieved some very pleasing and successful results.
Thank you to everyone for your messages of support and best wishes, they are greatly appreciated.
Stay well and safe and if we can help in any way please give us a call or send an e mail.
John Goodwin, April 2020