Led Zeppelin records fly!
Records tumbled at John Goodwin's most recent specialist sale of books, stamps, records and collectable cards.
A group of 5 Led Zeppelin LPs, consigned from a local vendor who had won them in a village raffle some years ago, smashed pre sale expectations and achieved what are believed to be world record prices.
The tickets were purchased in support of Cutnall Green Youth club, a village close to the home of legendary Led Zeppelin drummer John Bonham who died in tragic circumstances in 1980.
each of the records bore the signatures of all 4 band members and were accompanied by provenance from the local vendor who had purchased the tickets.
Initially listed with a modest estimate of just £100 to £200 each, the massive levels of interest generated resulted in the auctioneers revising the estimate to £200 to £400 but with a hope and expectation that they could do considerably better.
Worldwide exposure as a result of specialist adverting and internet listings led to international interest in the records.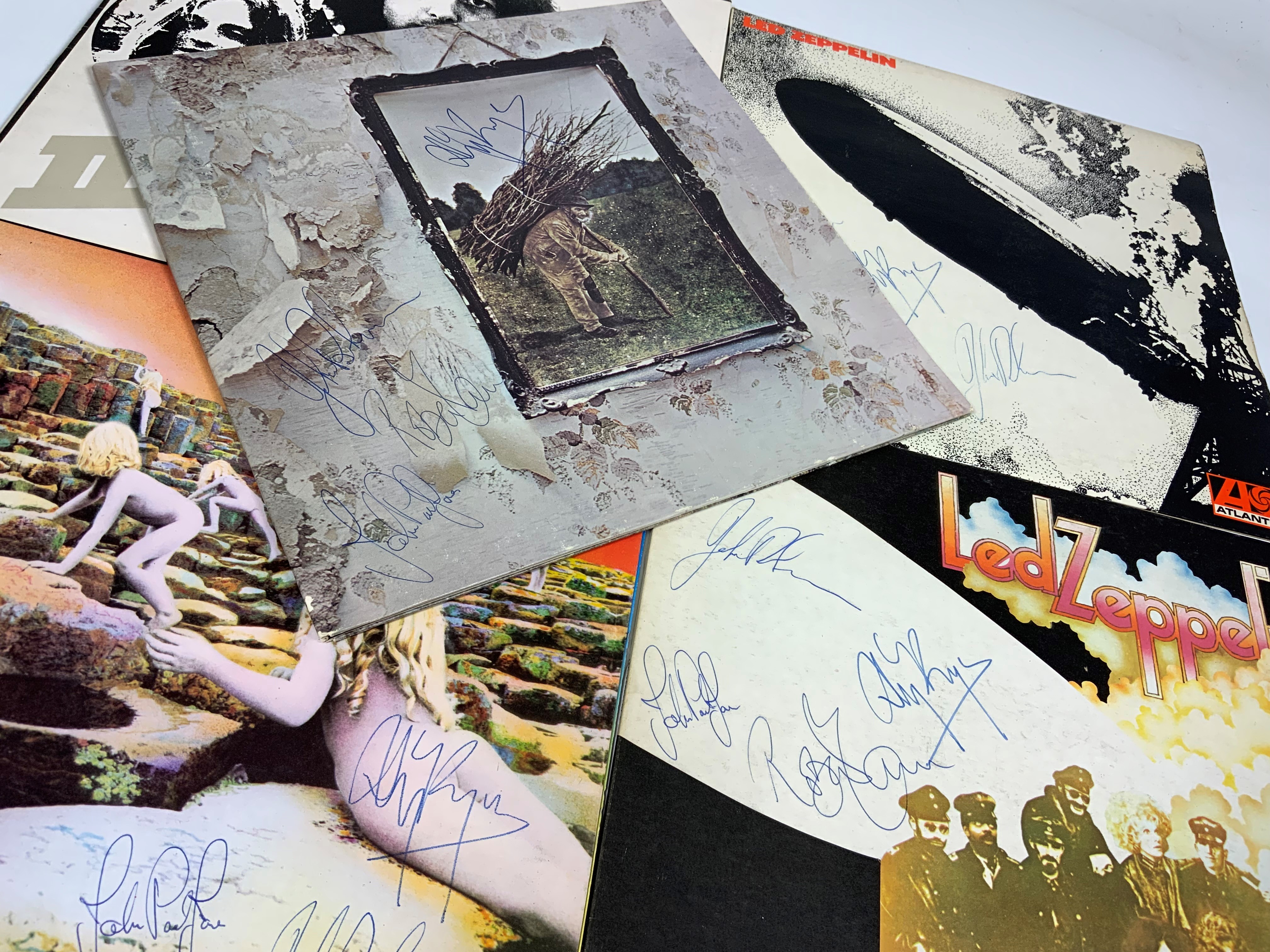 The first of the records to be offered for sale, Led Zeppelin III opened the bidding at £200 and quickly rose following a battle between 2 telephone bidder and overseas internet bidders with bids from UK collectors and the USA.
The final battle for this lot was fought between 2 telephone bidders with the hammer falling at £2,800.
What followed drew gasps from those in the saleroom as the following 4 records overshadowed even this incredible result with the next lot, the iconic Led Zeppelin II selling at a hammer of £12,000 with the 2 telephone bidders leaving the USA based internet bidders in their dust.
Bidding on the following records opened at £8,000 and soared to prices of £12,000 for Led Zeppelin I, £11,000 for Led Zeppelin IV and the final record, 'The House of The Holy' achieving an incredible hammer price of £13,000.
All 5 of the records were won by the same telephone bidder who parted with a few pounds short of £60,000 for the collection including the auctioneer's buyers premium.