High End Hi Fi in demand!
Over the last few years John Goodwin have gained a reputation for dealing with the sale of high end audio and hifi equipment and have developed a significant local and national following amongst specialist collectors and 'audiophiles'.
Demand for vintage hifi continues to grow with many enthusiasts recognising the superb engineering quality of the old turntables and the quality of sound produced by well engineered vintage electronics and valve equipment.
There are a number of stand out 'names' associated with the high end equipment and in the field of turntables one of the most sought after is Garrard.
At John Goodwin's latest collectables sale a Garrard 401 deck, regarded as slightly inferior to the 301, sold at £480.
Another vintage deck, this time a Goldring Lenco 88 deck with wooden cabinet sold at £380. Two much more modern but also very well engineered Linn Axis turntables each sold with a hammer price of £320.
High end pick-up arms also generally perform very well with SME being particularly sought after. On this occasion an SME 3009 pick-up arm together with 2 others sold at £320.
At their pomp in the 1970s and 80s Quad produced highly respected components and these regularly appear at the John Goodwin auction sales.
On this occasion a number of Quad lots sold with prices to £380 for a Quad 303 amplifier, 33 control unit and an FM4 tuner.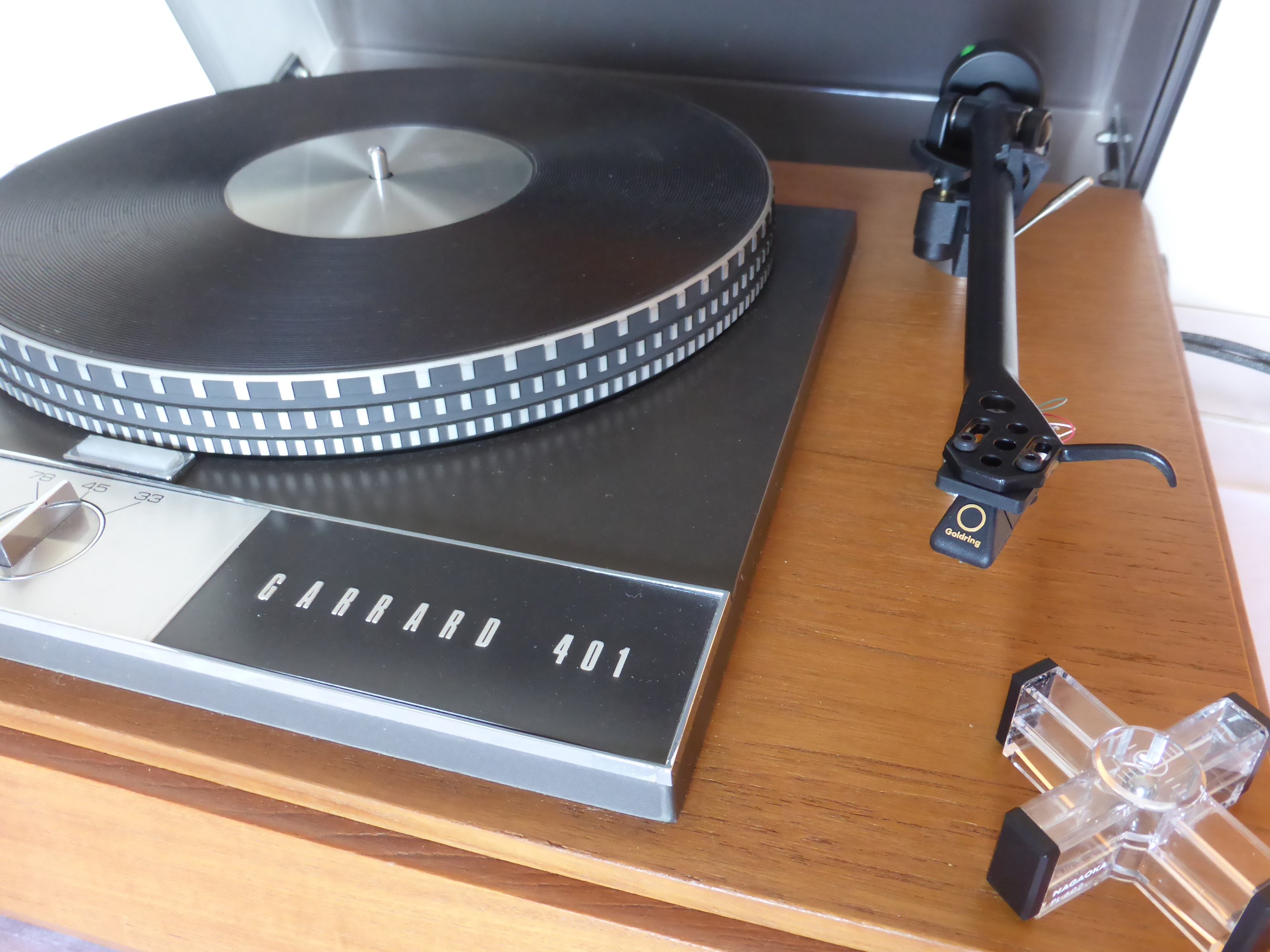 These components are often built into homemade cabinets and at the most recent sale just such a cabinet incorporating Quad components but also having an unidentified deck sold at £600.
From the same home an iconic Quad electrostatic speaker, looking remarkably like an electric radiator, sold at £110. Unfortunately it's pair was nowhere to be found!
John Goodwin are currently accepting suitable entries for their spring specialist sale in March 2019