Clockwork steam lorry flies to the states
John Goodwin's recent run of exceptional results in their specialist toy sales continued with their final sale of the year which attracted international interest and posted a number of spectacular sale prices.
Top price of the toy lots went to a Lyons tea advertising tin plate clockwork model of a steam lorry which, despite some damage to the wheels, sold online to a Florida based collector at £3200.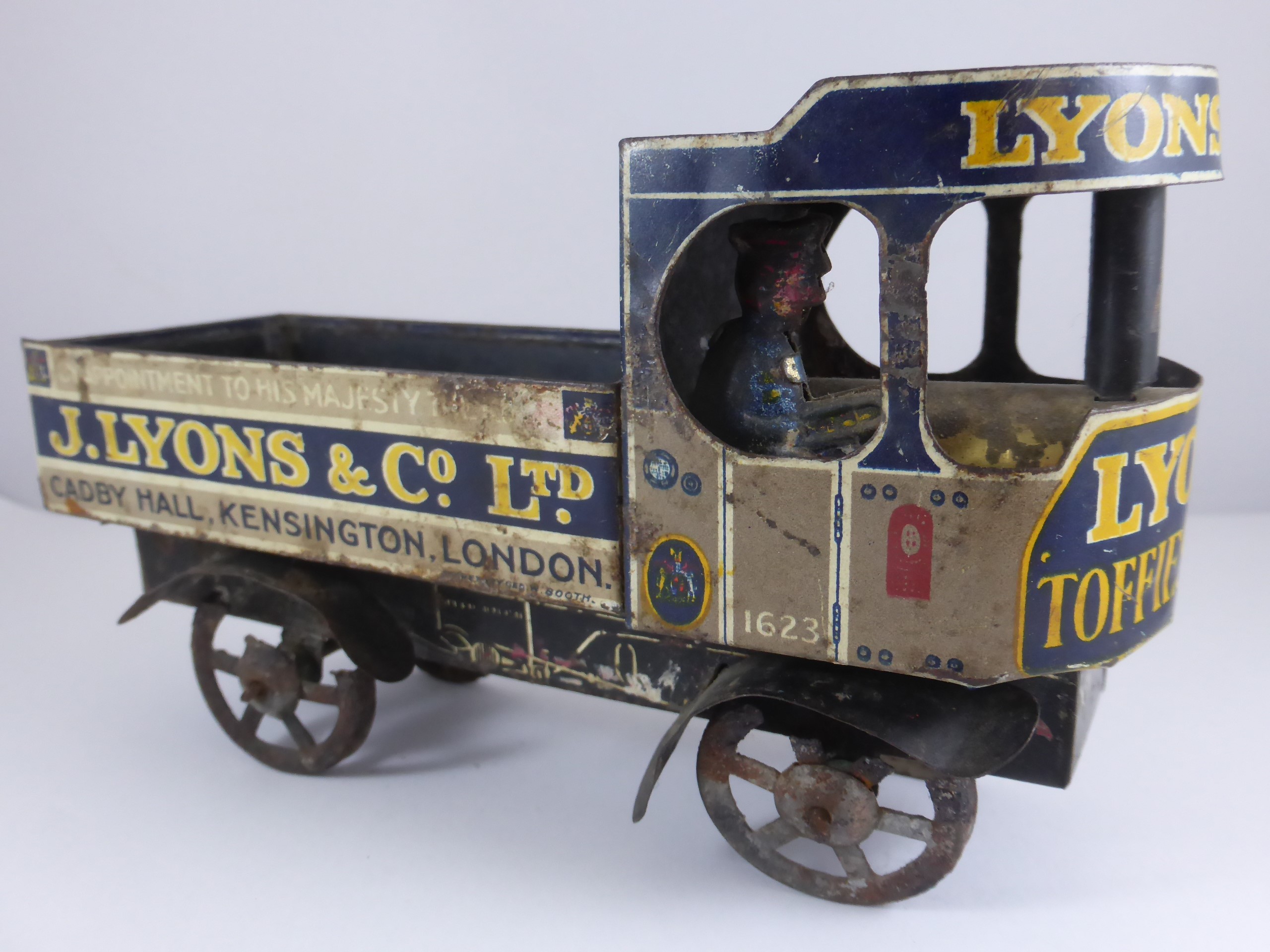 Another clockwork toy, this time a rare clockwork bicycle race featuring penny farthings and consigned from the same local private vendor also sold online, this time to a buyer based in Ontario, Canada at a hammer of £3000.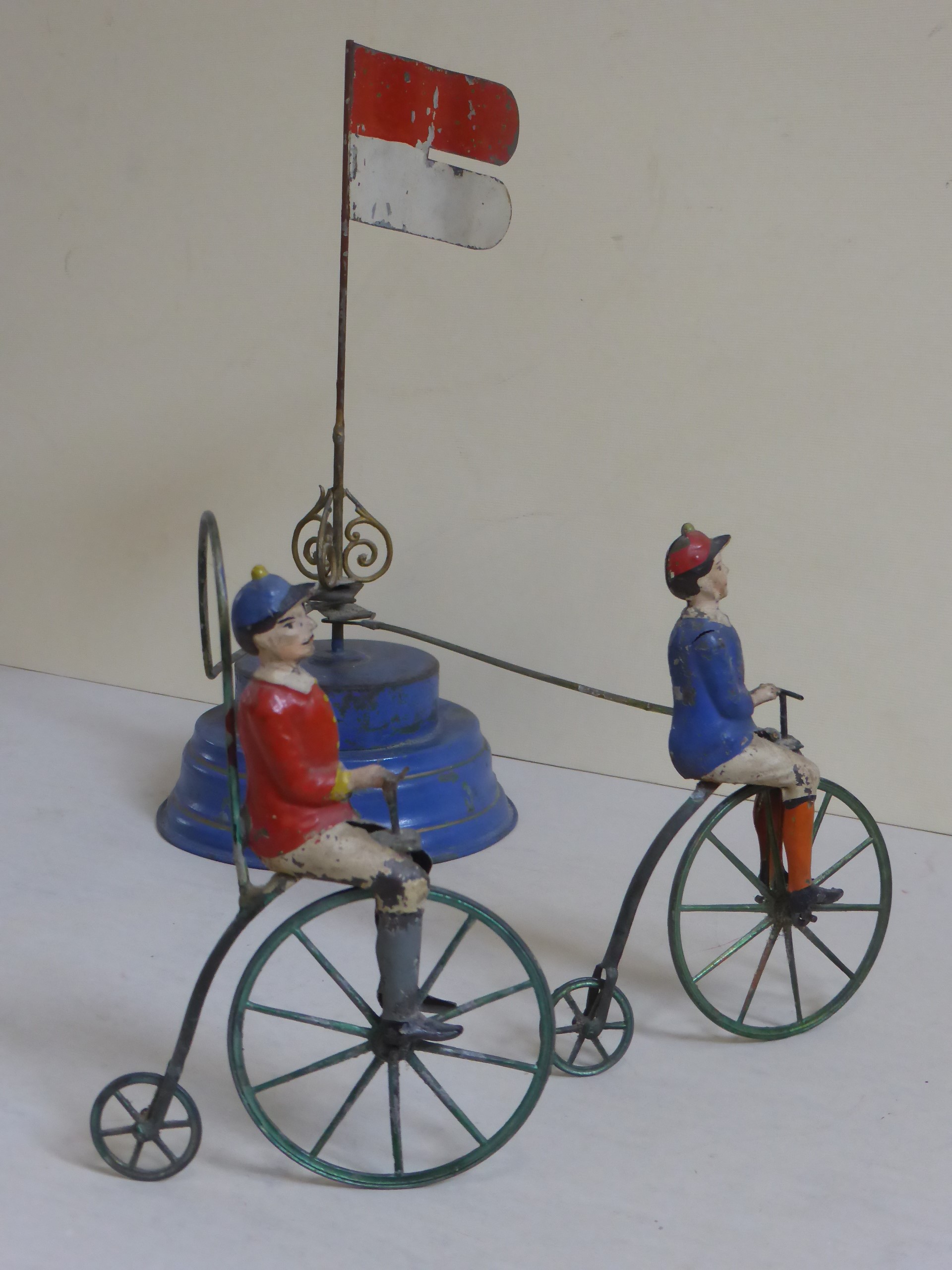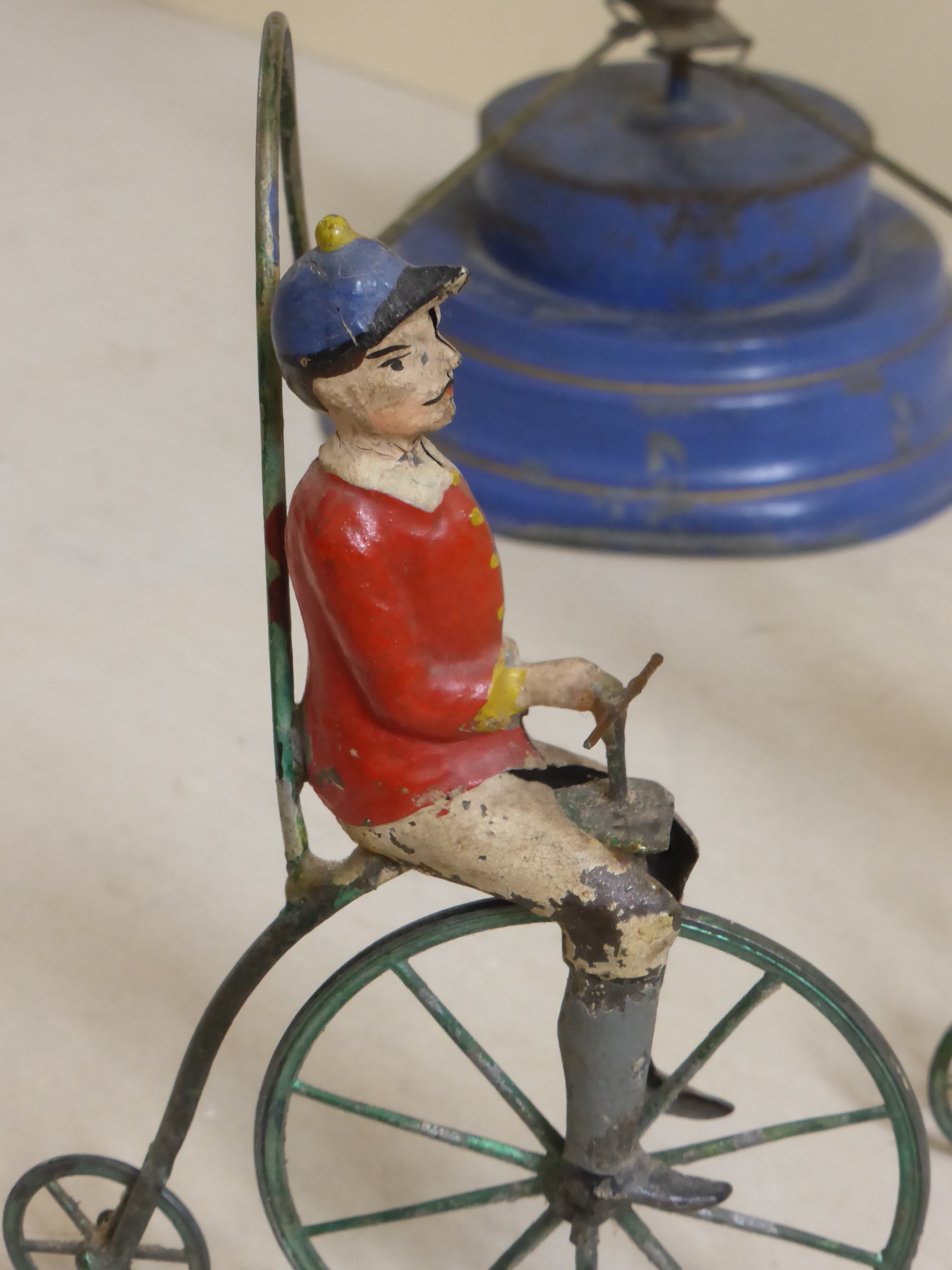 The exceptional levels of demand for good quality early Meccano was demonstrated with the sale of two consecutive lots, both had three competing telephone bidders together with various commission bids and both sold to the same UK based collector on the telephone.
The first of these two lots, a Meccano clockwork Constructor car model sold at £550 and the second, at first glance a selection of Meccano parts but including 2 empty boxes for Meccano two seater sports cars sold at £460. It is thought that the extremely rare boxes were the principal value in this lot.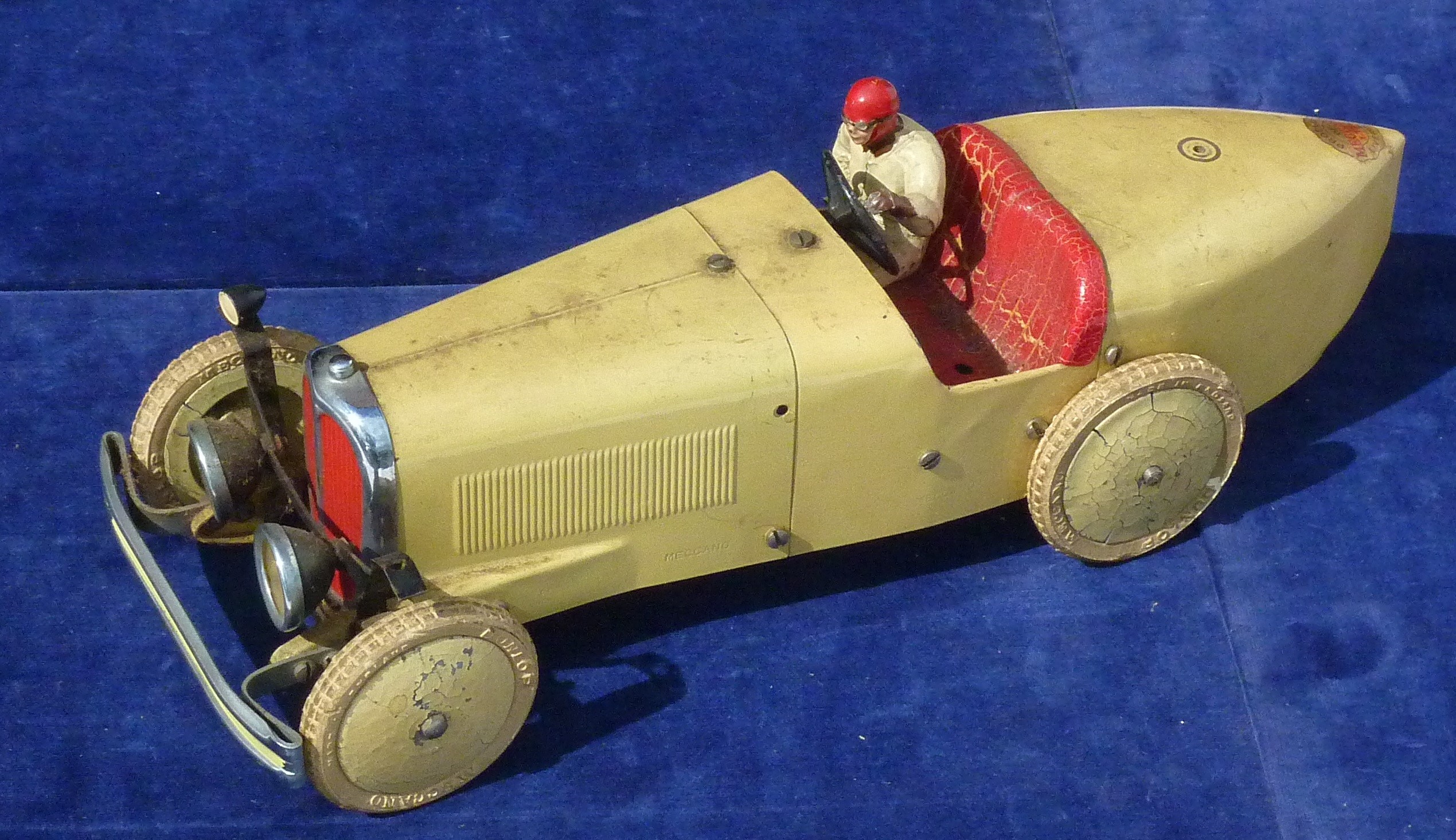 A good French, possibly Gesland, clockwork open top touring car performed well at £550 and another tin plate clockwork model, this time a Lehmann tin plate autobus achieved £500.
Whilst the auctioneers have seen some deterioration in prices for Dinky toys in recent years demand remains extremely strong for the rarest models and a Dinky pre-war type 1 body delivery van in Manchester Guardian livery sold to a collector in the room at £550 and the same collector snapped up another Dinky pre-ware delivery van, model 28b in Pickford's livery, at £320.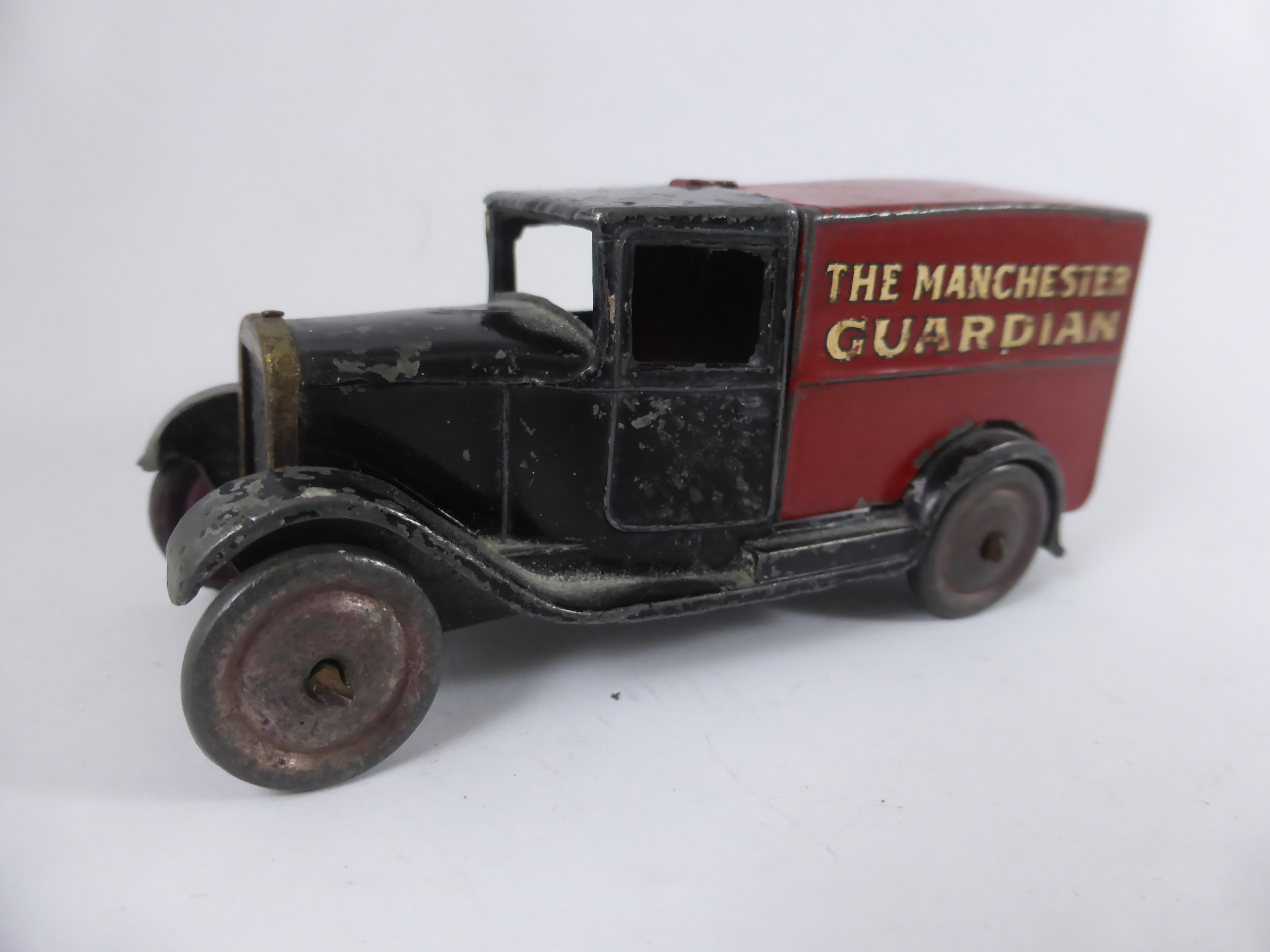 Demand for Britain's and other hollow cast lead seems to have generally cooled in recent years but, once again, the rarest items still command a significant premium and a collection of hunt figures comprising huntsman, huntswomen, hounds, foxes etc. sold in the room at £320.
Top price in the model railway entries went to a Marklin gauge 1 clockwork loco,'Jupiter', and tender in LNWR black livery, at £850 and, perhaps the surprise in this section, was a small collection of scarce early 20th century tin plate railway accessories comprising a signpost but including a very rare tin plate lavatory block thought to be the 'treasure' in the lot leading to a hammer price of £400 to a German collector.
The toy and transport section of the sale also included a collection of enamelled signs and these feature regularly in John Goodwin's specialist sales.
A rich seam of buyers, mostly in attendance, saw most achieve figures in excess of pre-sale expectations including a BSA bicycle sign at £250, a Pratts sign at £140, an information sign 'You May Telephone From Here' £120 and a Wills Gold Flake sign £110.
John Goodwin are currently accepting entries for the next specialist toy and transport sale taking place in February 2019.